New, dynamic addition in the team of the EPSILON NET Group
Epsilon SingularLogic, a member of the EPSILON NET Group, welcomes Mr. Nikos Sachinis, who assumes the position of Epsilon SingularLogic Subsidiaries & Business Development Director. From his new position and based on his many years of experience, Nikos Sachinis aims to establish and further promote Epsilon SingularLogic in demanding digital transformation projects, focusing on medium-large and very large enterprises, but also vertical solutions which require specialization, verticalization and complex implementation.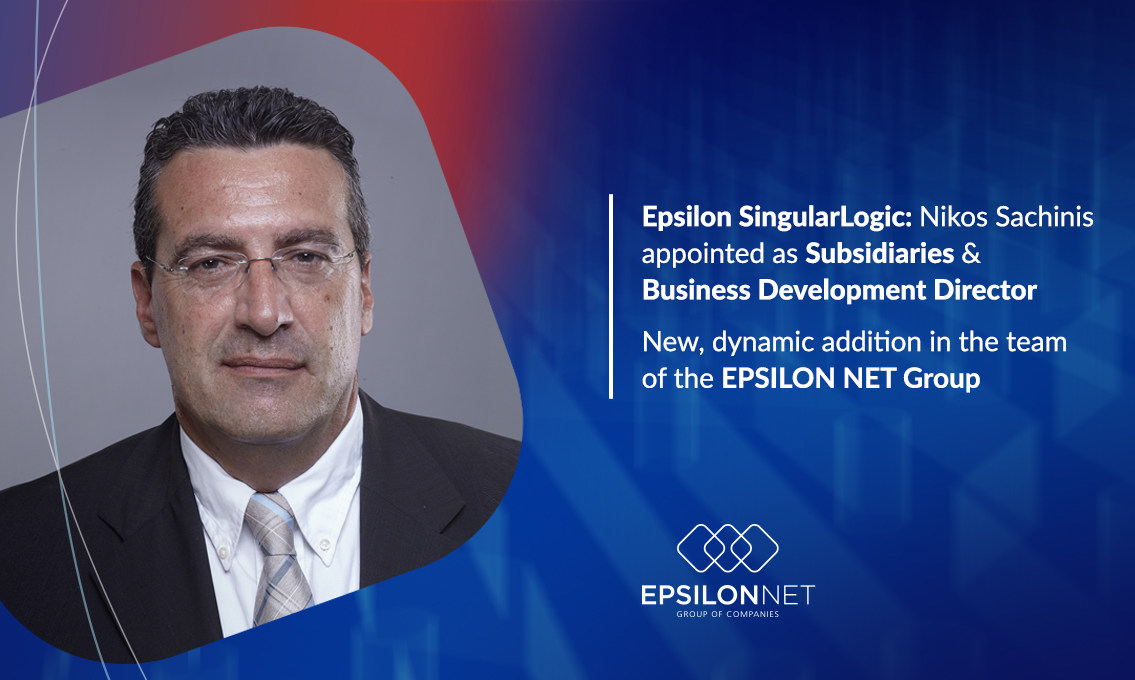 Mr. Sachinis, is an executive with a significant experience in the field of IT and Telecommunications and has spent over 20 years in multinational companies and Greek Groups. His extensive experience in complex electronic invoicing projects, ERP and vertical solutions will contribute the most to the strengthening of Epsilon SingularLogic and the implementation of demanding and complex projects both in Greece and abroad. He holds a BSc and MBA in Business Administration from Kingston University, London.
Andreas Gribelas, General Manager of Epsilon SingularLogic, stated in this regard: "The goal of the Group's management, with the addition of Nikos Sahinis in our workforce, is to strengthen and assure both Epsilon SingularLogic's and EPSILON NET Group's leading position in the field of IT and Technology. I am convinced that Nikos, utilizing his many years of experience, will contribute, together with the rest of our executive team, to the transition to the new digital era of Greek businesses. I welcome him and wish him success in his new duties."
While the IT Industry in Greece is facing very interesting challenges, the EPSILON NET Group strengthens its executive workforce, highlighting the critical role of human resources as a driving force in its path of continuous development.